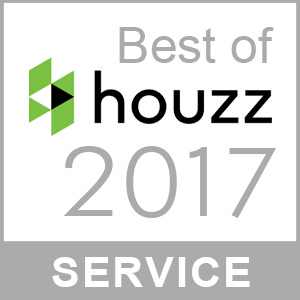 At West Coast Coaters, we aim to provide exceptional quality and outstanding value to all our clients. We always provide quality craftsmanship with a 5-Year warranty offer on our services, professionalism is what defines our mission.
We have been serving Perth and Western Australia for over 9 years; painting hundreds of residential and commercial buildings every year. Client satisfaction is key in everything we do, in all jobs big and small.
Why choose West Coast Coaters?
1. Reliability- West Coast Coaters will communicate with you throughout the project from start to finish in order to ensure that we achieve the result you're after.
2. No Hidden Charges for all our services: We provide clear and upfront prices and written estimates. For any changes, we put it in writing and inform you before the project starts. Extras while commencing work will be charged at an hourly rate, discussed and agreed upon before work is carried out.
3. Quality: West Coast Coaters work with quality materials from the best paint manufacturers. We do will paint your home using professional painting methods and quality products.
4. Cleanliness and proper preparation: We make sure all our equipment and painting supplies are organised to avoid messing your home. We also use drop cloths and plastic; all these prevent unintentional damages and ensure that rooms are protected from paint.
5. We guarantee you satisfaction: We ensure get value for your money. West Coast Coaters professionals will only leave a project when everything is completed and meets your requirements.
6. Timely Estimates: We always provide timely estimates upon visiting your job site. We also offer free quotes.
7. References: At West Coast Coaters, we can provide you with several customer references upon request.
8. Insurance coverage: We are fully insured to ensure all our clients are covered without liability in case of the unlikely event of property damage or injury.
10. Friendly Service: West Coast Coaters always provide exceptional, professional service. We care and respect you and your home. We also advise on the best colours and materials to fit your needs.
NO SUBCONTRACTORS – At West Coast Coaters we do not outsource work to other contractors. The entire project is handled by our own experienced and certified painters. We are proud of having the very best painters in Perth!

Review by Brie Becker:
I had my house sealed and painted and they were absolutely amazing! The work was great, efficient, friendly and knowledgeable- would definitely recommend.

Review by ninac38:
My home was in a horrible state, neglected because of limited income. As a pensioner I was concerned that I could waste the little money I had by choosing the wrong tradespeople. Well, I chose the correct choice, I couldn't be happier the job Blair and his team did.

Review by Natasha Alek:
Blair and his team were respectful, on time and professional. The job was done efficiently and to an excellent quality. For such a large residential job, I was impressed with all levels of service I received.

Review by Anne Corcoran:
Moving into my new house was stressful.I was won over initially across the phone by a personal approach to my ideas which was further enhanced by a mutual understanding of the project. We are very satisfied with the outcome.
Residential Painters Perth
Residential Painters Perth offer painting services in Perth and WA. We are specialists in residential, industrial and commercial painting services. We have a team of qualified and experienced painters who are always committed to provide quality, regardless of the size or scope of your project. We are qualified painting professionals with more than 12 years of experience. Since then, we have become renowned for our reliability, high quality finishes, and great customer service. We have a proven track record and we always aim to surpass what is expected from us.
By using the best paints and equipment, we can guarantee that our service will produce exceptional results. All of our work is done by professionals and to the highest standards. In the 12 years that we have been operating, we have gathered a wealth of knowledge and skills that have been proven and tested. All of our professional painters in Perth recognize the value of quality work. We are a registered and a licensed painters, experienced in house painting Perth among other painting services.
Customer satisfaction is always at the forefront of our concerns. Before starting any painting project, we always undergo an extensive assessment to make sure we understand the requirements and identify any potential issues. If you have any questions or concerns, our team of qualified professionals will be happy to offer you their advice. We can assure you that our customer service matches our standards of quality. Hence, we guarantee complete satisfaction.